Sleep Number delivers proven, quality sleep through effortless, adjustable comfort and biometric sleep tracking. Experience how Sleep Number's revolutionary 360® smart bed and SleepIQ® technology are proving the connection between sleep and well-being. Visit us in booth #829 or at sleepnumber.com.

SelectHealth is a not-for-profit health plan serving more than 850,000 members. Together with Intermountain Healthcare®, we are committed to helping people live the healthiest lives possible®. SelectHealth offers medical, dental, vision, pharmacy benefit management, and life and disability coverage to its members. For details, visit
selecthealth.org
.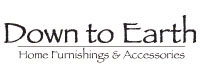 Seeking the latest in home decor fashions and design trends? Down to Earth in Gardner Village has something for everyone and we have a team of interior designers ready to create the space that's perfect for your life. Shop a variety of styles and trends to create your new bedroom, dining room, or living space.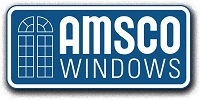 Amsco Windows in Salt Lake City knows that the right windows can make all the difference in taking a home to the next level. Since 1949, the professionals at Amsco Windows have been supplying state-of-the-art windows to dealers throughout Utah and beyond. The company utilizes the largest vinyl window manufacturing facility in Utah and ranks at the top nationally. Nowhere is the advantage of having new windows more evident than in energy-efficiency ratings. Leading the way in the energy-efficiency are the Renaissance Series Composite windows by Amsco Windows.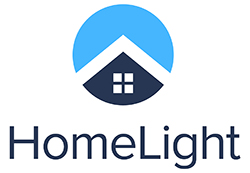 HomeLight's vision is a world where every real estate transaction is simple, certain, and satisfying. We build software and provide services to home buyers, sellers, and real estate agents.

At Rocky Mountain Power we believe in our promise of public service: an obligation to deliver safe, reliable electricity at an affordable price in an environmentally sustainable way. Through our commitment to developing renewable resources, providing excellent customer service, managing our available resources and encouraging energy-saving practices – we believe we can meet this promise.
rockymountainpower.net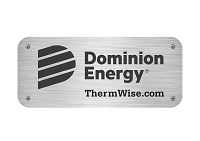 Dominion Energy provides retail natural gas-distribution service to almost 900,000 customers in Utah, southwestern Wyoming and a small portion of southeastern Idaho. Dominion Energy is regulated by the Public Service Commission of Utah and the Wyoming Public Service Commission.

FinWise is the financial tech bank with a community heart. We offer big-bank security with community bank service. Our goal is to make financing, banking, and investing simple for friends and neighbors. When you call us, you talk to an expert, not a machine. When you visit us, we attend to you, not your account number. With on-the-go services like mobile banking and onsite advisors who can help you with your financial goals, we have everything you expect from a big bank, with none of the hassles. FinWise provides its customers with personalized financial wisdom.