Everyone's talking about the new Sleep Number 360 smart bed. It knows, senses and adjusts to keep you both sleeping your best. It can even warm the foot of the bed on each side, to help you fall asleep faster. Does your bed do that? If it doesn't, it's time you met the bed that does it all. Visit Sleep Number today. Visit www.sleepnumber.com
Booth #829

SelectHealth is a not-for-profit health plan serving more than 850,000 members. Together with Intermountain Healthcare®, we are committed to helping people live the healthiest lives possible®. SelectHealth offers medical, dental, vision, pharmacy benefit management, and life and disability coverage to its members. For details, visit
selecthealth.org
.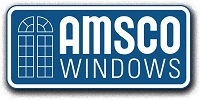 Amsco Windows in Salt Lake City knows that the right windows can make all the difference in taking a home to the next level. Since 1949, the professionals at Amsco Windows have been supplying state-of-the-art windows to dealers throughout Utah and beyond. The company utilizes the largest vinyl window manufacturing facility in Utah and ranks at the top nationally. Nowhere is the advantage of having new windows more evident than in energy-efficiency ratings. Leading the way in the energy-efficiency are the Renaissance Series Composite windows by Amsco Windows.

In today's culture, we place more emphasis on our wellness than ever before. After all, a higher level of overall well-being leads to a higher quality of life, which better equips us to conquer our limitations and enjoy doing the things we love most. At Infinity, we aim to help people of all lifestyles do just that by designing our chairs with the latest technology in the industry, including adjustable 3D massage and modern conveniences like Bluetooth® and mobile app compatibility. Elevate your wellness and live your best life with Infinity Massage Chairs.

At Rocky Mountain Power we believe in our promise of public service: an obligation to deliver safe, reliable electricity at an affordable price in an environmentally sustainable way. Through our commitment to developing renewable resources, providing excellent customer service, managing our available resources and encouraging energy-saving practices – we believe we can meet this promise.
rockymountainpower.net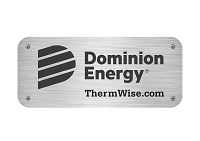 Dominion Energy provides retail natural gas-distribution service to almost 900,000 customers in Utah, southwestern Wyoming and a small portion of southeastern Idaho. Dominion Energy is regulated by the Public Service Commission of Utah and the Wyoming Public Service Commission.