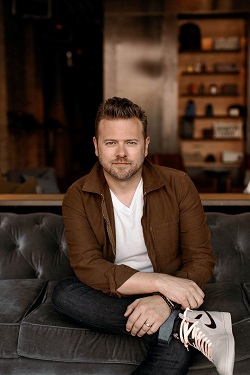 HGTV & DIY Network's Matt Muenster
Licensed contractor Matt Muenster sees every house project, whether he's ripping apart dated bathrooms using the latest construction technology or completely gutting his own kitchen, as a chance to use his clever ideas to achieve great design while integrating earth-friendly elements. Matt earned his degree in interior design from the University of Wisconsin at Madison. He initially got his feet wet designing restaurants and casinos and even worked on the Angolan Project in Africa. Eventually, his fervor for design shifted to the residential sector. His professional experience includes high-end interior design, and he gets an adrenaline rush every time he transforms a boring bathroom into a fantastic one on DIY Network's Bath Crashers. Join Matt live at the Design Stage presented by Van Sickle Design & Drafting Friday, Saturday & Sunday!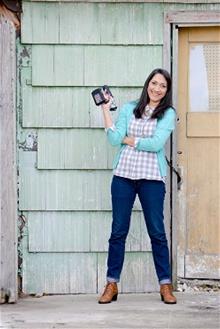 Ronda Batchelor
Ronda Batchelor is a DY, organization, and interior design maven who loves to decorate. She also loves to help others achieve their decorating dreams for less. She is a DIY remodeler who puts equal emphasis on form and function. Ronda has been featured in various national magazines including Better Homes and Gardens, This old House and Cottage and Bungalows. Several of her home remodels including a video feature of the remodel of her laundry room have gone viral on Houzz.com (over 8.8 million views.) She does design consultations and creates a master plan and idea pages for her clients and their individual projects.
Ronda will be Re-Designing and transforming a dining table set in need of some love into a refreshed masterpiece on a budget! Come check out the before and after of the Re-Design On A Dime project live at the show! Follow her and Re-Design progress at-
Blog: BatchleorsWay.com
Facebook: BatchelorsWay
Instagram: batchelorsway
Pinterest: Ronda Batchelor
Twitter: BatchelorsWay1
Youtube: BatchelorsWay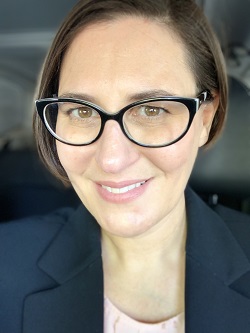 Elisa Albury | "Sparks Joy": Tidying Up the KonMari™ Way
From an early age Elisa Albury began collecting hobbies—sewing/quilting, decorating, crafting, and more. Frustrated by household clutter she bought one last organizing book that became the catalyst for major life change. By applying the KonMari™ Method, her family immediately began to realize the benefits of a "tidy" home and lifestyle. In 2018, she transformed her passion into action and became the first Certified KonMari™ Consultant in Salt Lake City. Through Spark Joy Mission, Elisa works with families and individuals to create joy-filled lives by conquering clutter once and for all. Come learn how to spark joy in your life with Elisa live all weekend long on the Design Stage
Instagram: sparkjoymission
Website: www.sparkjoymission.com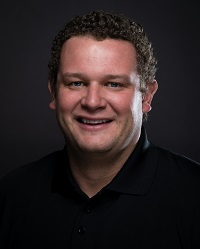 Josh Shaw | Davenport Foundation Repair
Josh Shaw began his construction career working summers for Davenport Foundation Repair as a teenager. He now manages Davenport's team of highly trained foundation specialists and repair crews. Together their team has helped thousands of homeowners across the state of Utah with their foundation repair, waterproofing and concrete lifting needs. He is passionate about providing customers with the highest quality products, service and care to restore peace of mind, improve quality of life, and maintain their home's value. Join Josh Friday and Saturday at the Design Stage and learn everything you need to know about your foundation from waterproofing to lifting! Follow Davenport on Facebook www.facebook.com/DVPTC/ to keep up before and after the show!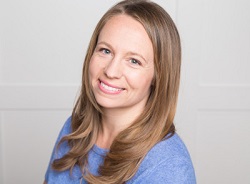 Karen Folcik
Award-winning cookbook author Karen Folcik loves the idea of delicious, healthy, family-friendly meals made easy. Her book, Happy Tummies: A Cookbook For New Mamas, is a countertop staple for families, and was recently featured on MarthaStewart.com. She has made appearances on TV, SiriusXM radio, in magazines, and at local organizations sharing recipes and tips for cooking mouth-watering, healthy meals for the whole family. Make your tummy happy, join Karen at the Kitchen Stage.
Saturday at 2:30: Make-Ahead Fall Favorites
Sunday at 1:30: Feel Good Comfort Food
Instagram @happytummiescookbook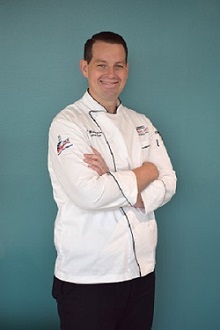 Neil Bridenstine
Executive Chef at Davis Technical College, where he oversees a café, catering service and the culinary school. His philosophy is to make really good food using fresh ingredients and perfect execution. Neil holds a Bachelor's degree in Food and Beverage Management from the Art Institute of Las Vegas. During the last 10 years of his career Neil has spent time working in kitchens, management for restaurants, catering companies and hotels. His most recent project prior to Davis Tech was opening a new restaurant concept for a Utah based restaurant group. When Neil is not in the school kitchen helping in the café or with catering, he is usually in his home kitchen trying new recipes or spending time with his family. He enjoys traveling, outdoors and barbecue.
Join Neil Friday and Saturday at the Kitchen Stage!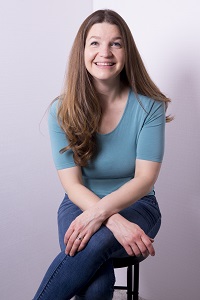 Emily Allen | Healthy Harvest Recipes
Emily Allen is a wife, mom, chocolate lover, and Holistic Health Coach. She lost 70 pounds by cutting processed foods, and has kept it off now for over 7 years. She loves teaching others to get out of the diet game and put healthy living on autopilot using the power of healthy habits. Meet Emily live and learn all about eating healthy at the Kitchen Stage Saturday the 12th at 5:30pm! Follow her on Instagram @healthbyemilya Pinterest healthbyemily or Facebook https://www.facebook.com/HealthbyEmilyAllen/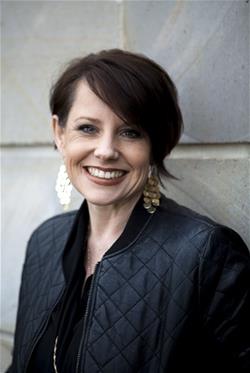 Kelly Dunlop | Interior Designer
Kelly Dunlop studied Interior Design and Decoration in her hometown of Sydney Australia and has been in the industry 17 years. Kelly has won awards for her client work in both Australia and Utah. Notably, she has won a Best Interior Design ($700 – $800K) award in the Salt Lake City Parade of Homes. With experience in residential and commercial, hard & soft surfaces, custom upholstery & case-goods and in trade show booth design, Kelly understands that design needs to be both beautiful and functional. Your home needs to be authentic and have soul, tell your story and have the WOW factor, but most importantly, it should allow you to be your best self. Her passions are architectural design history, teaching about design trends and travelling. Join Kelly and learn all about the latest design trends live Friday, Saturday & Sunday at the Design Stage presented by Van Sickle Design & Drafting.
Jamie Walker | Walker Home Design
After a successful 8-year career with the largest home builder in Utah, Jamie and his wife started their own business. Walker Home Design was founded in 2000 by Jamie Walker. Walker Fun Spaces began in 2004 creating themed rooms in homes, and Quick House Plans.com was launched in 2014 to offer great plans at the click of a button. He enjoys helping people design their dream homes by teaching them to think differently. Jamie and his team have designed over 4,000 single family, multifamily and remodel projects. He also helped design one of the largest haunted attractions in the western states, The Fear Factory.
Walker Home Design loves to give back. Jamie and his team have designed dozens of themed rooms that showcase Wish children from the Make-A-Wish foundation. They have also donated plans to the Habitat for Humanity, playhouses to the Shriners Hospital, and Festival of trees, which funds a local Children's Hospital.
Jamie has a Marketing degree from the University of Utah and an associate degree in Architecture/Engineering from Rick's College. He has been an active member of the state and local HBA's since 2002. WHD awards include: 4-time winner in Utah's "Best of State" program. WHD has also won numerous Best of Show, Best Architect, and People's Choice awards in the Salt Lake Parade of Homes. Jamie has also been awarded "Associate of the Year", from the Salt Lake Home Builders Association (HBA) along with Best Architectural Design and Best Children's Play area from the Utah HBA.
Whether it's an amusement attraction, public building, a client's dream home, or a builder's new product line, Jamie strives to create the perfect plan for everyone's needs in a way that is economical to build, functional to live in, and attractive to look at. Builders claim that WHD homes are a great value and typically bid out for $10-30k less than other firms.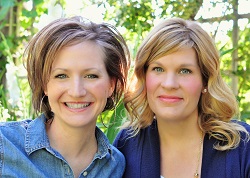 Elizabeth Evans & Elizabeth Evans| Simple Simon and Company
Elizabeth Evans and Elizabeth Evans are two girls who married brothers and ended up with the exact same name! They also are the same age, have the same number of children, and are both former school teachers. Together they blog over at Simple Simon and Company where they share their love of sewing, quilting, and the art of homemaking. As a team they have been fortunate enough to have appeared on several different television shows, in a variety magazines, written their own quilting book, created a line of quilting and sewing patterns, and have just finished designing their 6th fabric line with Riley Blake Designs. Both Elizabeth and liZ feel lucky every single day for the opportunities that they have been given.
Follow them for the latest on Facebook and Instagram @simplesimonandco or their website simplesimonandco.com!
Be sure to catch them live at the show on Saturday the 12th 3:30pm at the Kitchen Stage and 5pm on the Design Stage!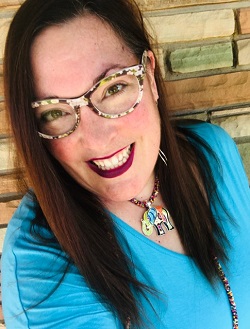 Laneel Perry| Design Dezign
Owner of Design Dezign, Laneel is a passionate, forward thinking, innovative Interior Designer. With over 20 years of experience in residential and commercial design, Laneel's designs are incorporated with her client's vision, passion, and lifestyle. Her client centered business values are first and foremost. The commitment to this has brought the respect of a group of general contractors, and their endorsement of her as their most favorite interior designer to work with. Her creativity expands and includes custom furniture. In the "Washington Maryland Virginia Home and Design" magazine, a sofa designed by Laneel, was featured. The most meaningful aspect of Interior Design that Laneel values most is assisting her clients in the discovery process, being able to identify what they LOVE and infusing this love into their design. Doing this exceeds client's expectation's and dreams.
Laneel enjoys presenting at the Salt Lake City Home Shows. She has also participated in the Salt Lake City Parade of Homes and won best in show in 2013. In 2001/2002 Laneel was hired by the Church of Jesus Christ of Latter Day Saints to be a part of a team that decorated Christmas trees at Temple Square for the Christmas Season and the Winter Olympics that Utah hosted. These Christmas trees required her to be certified in operating a fork lift because these trees were two stories high. This training opened doors to offer further services to clients for Christmas home decorating. Laneel is a Color Specialist and has trained other Interior Designers in the proper use and application of color. She is also a Teacher of Interior Design in the Continuing Education Program in Davis County. She is a published Author, and is currently working on her next book highlighting her original and unique teaching methods in Interior Design.
She can be reached at 801-663-4337
Facebook Design Dezign
Instagram Design Dezign
Email perrylaneel@gmail.com
Marla Dee | Clear & Simple
Marla's passion for 20 years has been helping people get FREE of clutter and get organized, the Clear & Simple Way! Marla has seen the pain the disorganization causes and she teaches simple steps and systems that make getting organized easier. Come get her best tips live on the Design Stage Friday at 2pm and Saturday at 10am and fall in love with your home again.
Social media: facebook.com/marladee.cs |linkedin.com/in/marladee | twitter.com/Marla_Dee | instagram.com/clearsimple